Bangalore Palace
Bangalore Palace which is Bangalore cities main historical place. Palace Will be built by Mysore Maharaja as use summer palace will be in green colour At present now is the best tourism place in Bangalore city there will be visiting more than 10 million people per annum.
More than 42k  people were a review on Google it's a top-level tourist place ever in compared to other places in Bangalore so must visit Top 10 places is the number one place.
Bangalore Palace is under the relative of the Mysore Royal Family and palace publics views start in 2005.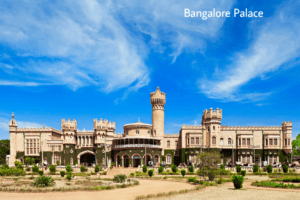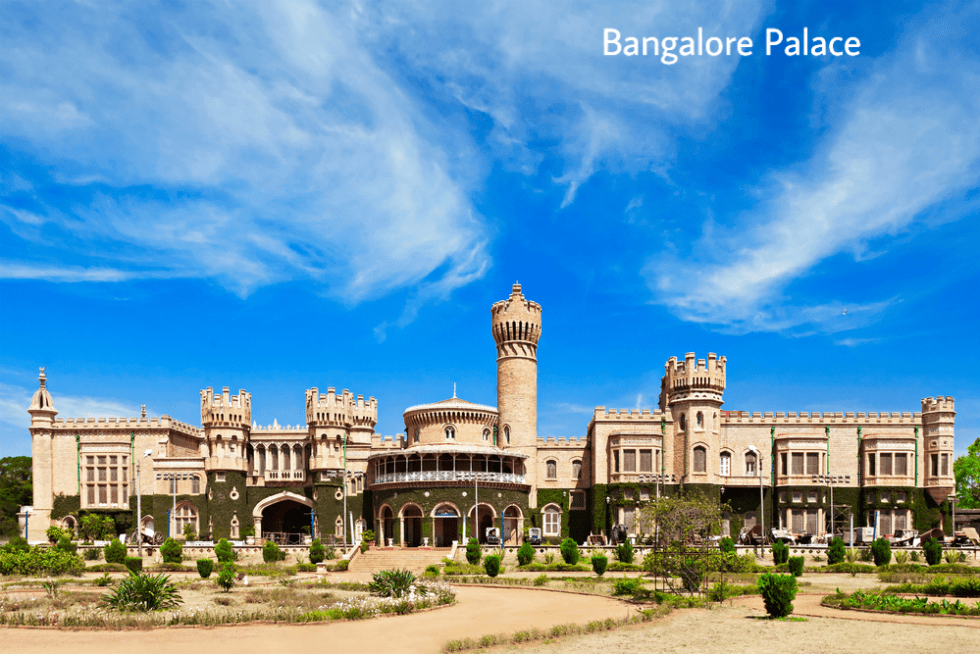 Fun World is an amusement park situated in the palace grounds complex. It has various joy rides, water park and snow room.
This palace total acquires more than 454 acres that mean 45000 Sqf. The Bangalore Palace inside will be more attractive compared to outside because there are so many facilities to functions cricket sports and cultural activities like that and others.
Furniture in neo-classical, Edwardian and Victorian style was bought from Lazarus
It made it's more beautiful.
Today several events like exhibitions, marriages rock shows, tennis matches, cricket.
The Durbar Hall is mainly yellow in colour, even the sofa set in the hall are yellow too. Gothic- style stained glass windows of the wall are pleasing to the eyes.
Total Distance from Majestic – 15 KM Away from Bangalore city main centre.
Other Facts:
This Palace constructed in 1878.
This Palace is one of the best tourist places ever in Bangalore.
Bangalore  Palace which is constructed by Mysore Wadiyar (Chamarajendra)

Bangalore

Palace which is occupied more than 450 Acres.
palace Architecture style which is Tudor Revival Style and Glass Stained glass.
Transportation facilities from Majestic –
The Palace owned by Karnataka State Govt
Address  – Lalbagh Botanical Garden, Mavalli, Bengaluru, Karnataka 560004
Bus Facilities
Official Website:
http://www.bangalorepalace.net/
Telephone No: 063607 57500
Distance from City Centre:  (5.2 KM)
Entry Fee:  Indian – Rs.225
Foreign Tourists – Rs.450
Timings – Opening & Closs
10 AM – 5 PM
Booking facilities: Online and Offline
Events:
Festivals, Job fests, Other faires.
Facilities:
Still, camera inside of Bangalore Palace, use Rs 710/-

Video camera – 1480/-

Parking Facilities 10 AM – 7.30 P.M
Hotels and Restaurants facilities:
This Palace nearest top level restaurants and hotels will be avails.
Holidays – N/A
Offers:
On Hotels bookings

Online bookings

Events special offers

Special

Festivals offer
Route map: