Welcome to Bangalore Today, your ultimate source of knowledge about Bangalore. Our website is dedicated to providing you with the best and most up-to-date information regarding the city of Bangalore. Our focus is on providing you with everything you need to know about the city, including city info, tourism, train fares, events, essential information about colleges, and the best of Bangalore in every category and field.
Founded in 2019 by Digilocy ltd, Bangalore Today has come a long way from its humble beginnings in Yelahanka, Bengaluru. It all started with Md Rashid's passion for making your dailies informative, which drove them to start their own business. Since then, we have been committed to delivering the most relevant and accurate information about Bangalore to our readers.
At Bangalore Today, we understand that the city of Bangalore is constantly evolving, and we strive to keep up with the changes and provide our readers with the most current information. Our team of expert writers and researchers works tirelessly to ensure that our content is always accurate and up-to-date. We also welcome contributions from our readers, as we believe that collective knowledge is always better than individual knowledge.
We hope you enjoy our blog posts as much as we enjoy offering them to you. If you have any questions or comments, please don't hesitate to contact us. We value your feedback and are always open to suggestions on how we can improve our website. Thank you for choosing Bangalore Today as your go-to source of information about Bangalore.
Sincerely,
Founder and Chief Editor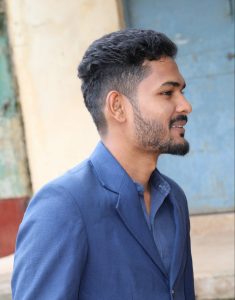 Md Rashid
Bangalore Today Team