"BMTC" its full form Is Bangalore Metropolitan Transport Corporation it's official Government agency of Bangalore City Transport. its controlled over-all city transportations, Bangalore Metro Transport Corporation provides public transportation at Bangalore.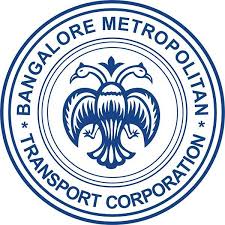 According to the "Economic Times," 70,000 daily the passengers survived under BMTC, however, Bangalore Metropolitan Transport Corporation is It has the largest number of Volvo buses in India.  BMTC Managing Director is Dr. N V Prasad and Anjum Parvez who is the CEO of a Bangalore metropolitan transport corporation.
Why Bangalore to called metropolitan city?
The metropolitan area is sometimes referred to as the metro area or commuter list, which is a densely populated city center and its less-populated urban areas, shared industry, infrastructure, and housing. Bangalore is known as flexible with worldwide corporates business and it's managed and maintained 40% of Karnataka Sate's GDP,
If you gon confusion why he describes Bangalore Economical position, here which city had huge companies and Manpower in that city then alternatively must need best and better Transportation system but BMTC is also provided better road travel services at a reasonable price.
How to get BMTC bus timings?
Which is your Current stop and what's your Bus route number and more were you searching on Google then it's not right, because BMTC Official sites were not working properly due to technical issues so we should kindly recommend that's Download BMTC App and get alerts and track your current bus is which stops, and more details from App of the BMTC Service.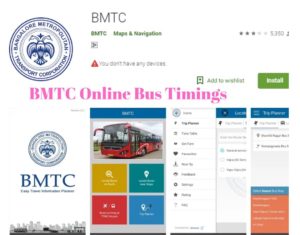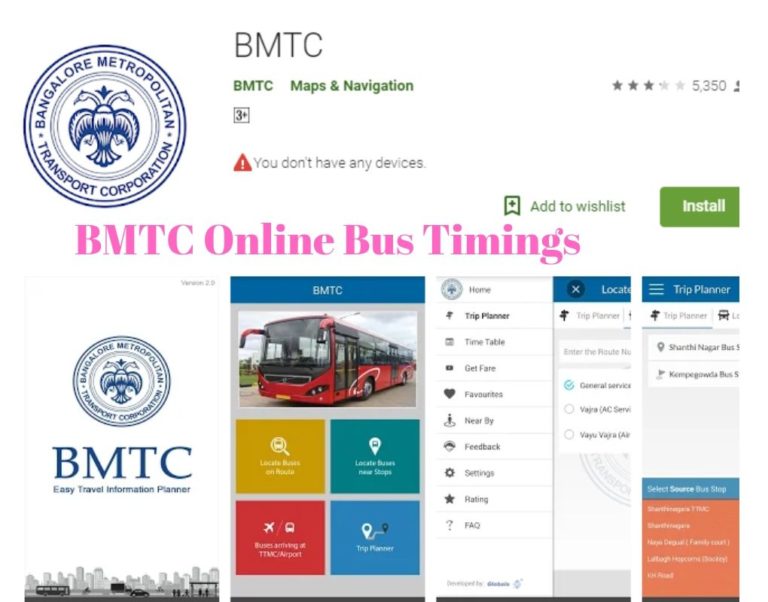 Commuters using BMTC bus services can use the following features available in this mobile app:
Route Track Buses – Information on buses traveling on specific routes in real-time with an estimated arrival time (ETA).
locate buses near stations – Passenger / Passenger Information on route number of buses arriving at a particular station selected.
Buses to and from Bus Bus Station – Information on buses arriving at major bus stops within the next hour with arrival and departure times of Kempegowda International Airport.
Trip Planner – Lists the route details and buses that work with the ETA, which the user can choose to board for his / her chosen destination and destination.
The BMTC app also has the following additional features:
Scheduled Time table of all routes.
Saving your favorite routes.
Feedback for BMTC busses as well as App.


---
BMTC Bus pass types and their services
Bangalore Metropolitan Transportation Corporation provides Daily Bus Pass, Monthly bus pass, Student Bus pass, and other services for economical purpose.
Daily Bus Pass: 
Non-AC Ordinary Daily Bus Pass Charge (with ID): Rs.65
Non-AC Ordinary Daily Bus Pass Charge (without ID): Rs. 70
Volvo Gold Daily Bus Pass Rate: Rs. 140
Monthly Bus Pass
BMTC Monthly Pass Cost for Ordinary City (BlackBoard) Services: Rs. 825
BMTC Monthly Pass Rate for all Non-AC Services (Pushpak/Red Board): Rs. 1050
BMTC Volvo Monthly Pass Cost (with BMTC ID): Rs. 2250 (Brown Pass)
BMTC Volvo Monthly Pass Rate (with Govt ID): Rs. 2300 (Pink Pass)
Cost of BMTC Students Volvo Monthly Pass: Rs. 1500 (Blue Pass)
BMTC Vayu Vajra Airport Volvo Monthly Pass Price: Rs.3350

Students Yearly Bus pass
Student bus for Bangalore city studying all students
Students bus pass annual Cost is Rs. 1050 only.
it's the cheapest price for OBC caste students
there is a bus pass is free for SC/ST students according to the State Govt of Karnataka order


---

Also check Bangalore weather

---
Which is the BMTC bus routes at Bangalore?
The BMTC had 500+ Bus Routes at Bangalore Urban and Rural also Daily passengers were from various cities, states, countries visited Bangalore to tourism and other purposes then particularly not know about Bus Number, Bus Route Number, and Specific Bus Stops and other things not known so we shall help you to reach your destiny easy and safety.
Here the BMTC Routes list and which one you need?
Anand Rao Circle, Anjananagar,  Bagalur Cross, Bannerghatta National Park, Banashankari, BEL Circle, BTM Layout, Cantonment Railway Station, Carmelaram, Chamarajpet, Chandapura, Chikkabanavara,,,, Chikkalasandra, Chokkanahalli, Christ College, Church Street, Nagawara, Narayana Hrudayalaya, Navarang Talkies, Neelasandra, Netra Tech Park, Old Airport, Palace Road, Papareddy Palya, Parangipalya, Peenya Industrial Area, Race Course Road, Raghuvanahalli, Rajajinagar, Rajarajeshwari Nagar, Ramakrishna Ashram, Ramamurthy Nagar, Richmond Circle, Richmond Town, RT Nagar, Sadahalli, Sanjay Nagar, Sapthagiri Circle, Sarjapur Road, Seetha Circle, Shanti Nagar, Seshadripuram, Shivaji Nagar, Sigma Tech Park, St Marks Road, Tin Factory, Tippasandra, Town Hall, Tumkur, T Dasarahalli, Udupi Garden, Uttarahalli, Vasanth Nagar, Veerabhadranagar, Vidyaranyapura, Vignana Nagar, Vijaya Nagar, Vimanapura, Vyalikaval, Whitefield, Wonderla, Wilson Garden, Wipro Gate, Yelahanka, Yeshwantpur.
Bangalore Metropolitan Transport Corporation [bmtc] route map
Bangalore metropolitan transport corporation routes map for easy reach of your actual places here also noted at the map some important cities bus stops of BMTC.
We hope that you shall like this article, then keep touch with us through following us on Facebook, Twitter, Instagram