A group of Karnataka folk artists had gone to participate in the 2023 Folk Mela at Puri and flight tickets were arranged for them by the Karnataka government and landed safely in Bangalore on Sunday night.
The Government of Karnataka has provided flight tickets for the journey of 17 folk artists who were stranded in Puri due to the same tragedy. The folk artists of Karnataka were going to participate in the 2023 Folk Mela in Puri and they landed in Bangalore on Sunday night.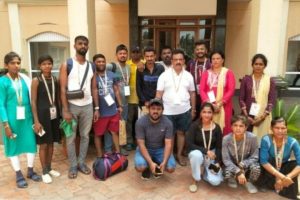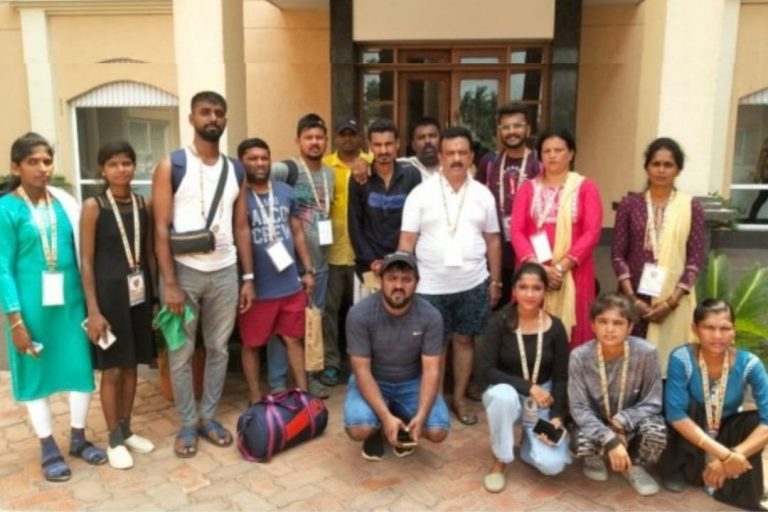 Image; Folk Artists from Karnataka
Also, the Karnataka government arranged flight tickets for the Karnataka volleyball team stuck in West Bengal due to a train accident.
Also read, Bangalore Rain Forecast
The Karnataka volleyball team, which participated in a volleyball tournament organized in West Bengal's Chandananagar from May 27 to June 1, was supposed to be back in Karnataka on June 2 but many did not board the train at the last moment as tickets were confirmed, all of them reached the Kempegowda International Airport on Sunday.
A five-member team led by Karnataka State Labor Minister Santosh Lad was sent by the Karnataka government to bring back the Kannadigas stuck in Odisha's train Avagarh and succeeded in bringing back Kannadigas like Aravinda and West Bengal.
The government brought the members of the folk art team and the football team to Bangalore Kempegowda International Airport on Sunday evening by providing them with flight tickets.
Talking about the Odisha train derailment, Labor Minister Santosh Lad confirmed that all Kannadigas are safe, and are not facing any problems, and said that the death toll from the Odisha train derailment has risen to 275 and more than 1000 injured.
Share this news with your friends and family, and don't forget to follow us on Instagram
Bangalore Today
Thank you