The tree park will be developed on 150 acres of land belonging to NGEF near Baiyappanahalli Metro station in Bangalore. It is estimated that it will cost more than 30 crores, said MB Patil, Minister of Large and Medium Industries.
On Tuesday, he watched a demonstration like the one held in Bengaluru, then held a preliminary level meeting, and then spoke about the construction of a Tree Park, MB Patil informed us that we are aiming to develop a tree park in Bengaluru, so we will discuss it with Chief Minister Siddaramaiah very soon and take a final decision as soon as possible.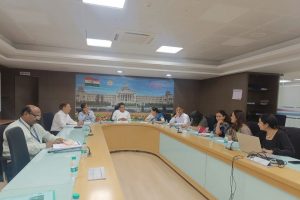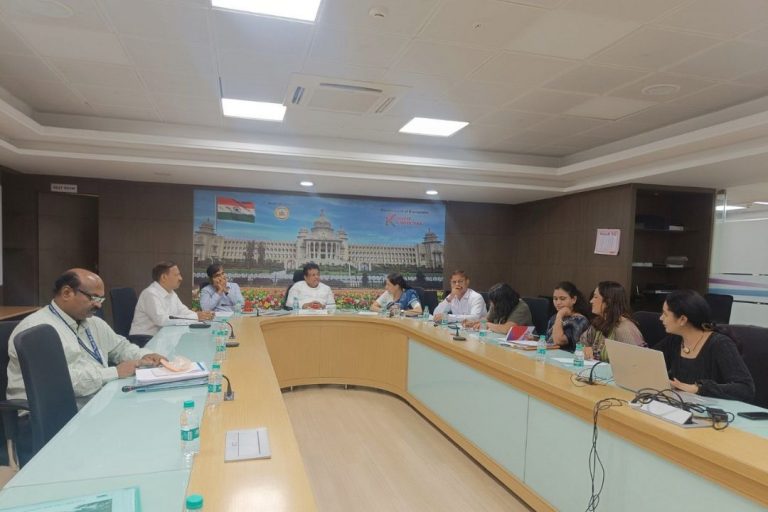 Image source: MBPatil/Twitter
What is Tree Park ?
A tree park is an area with predominantly tree growth through the planting of herbs, shrubs, climbers, etc. along with naturally growing plants, The main objective of constructing a complex in urban areas or near urban areas is to provide an opportunity for the urban dwellers to experience nature nearby.
Tree Park: Construction & Speciality
Around 70 acres of lush green land belonging to MGS contains thousands of different types of trees, and there are 5 industrial sheds on this land and one of them is dilapidated, so the remaining 4 industrial sheds will be saved.
This one Tree park will be completed in two phases 1st phase-A will cost 11 crores and 1st phase-B will cost 15 crores arboriculture will be developed and there will also be a Wi-Fi facility and ready-made workspaces, Later, Phase-2 works will be taken up, he said.
And in Phase-1A facilities like a sculpture court, a 1.4 km long walkway, a food court, and an elevated walkway will be provided. And in Phase-1B, it is said that a children's playground, outdoor gym, facility for pets, fountain, and watch tower will be constructed. And the minister explained that there will be an innovation hub, cultural hub, nursery, sports hub, and multipurpose theater in phase-2.
Also read, How to apply for Gruha Jyothi Scheme
The motive behind the construction of the tree park
And talking about the purpose of building this tree park, a park will be built to reflect the Kannada culture and also the growth of NGEF, its success, etc.
He said that our aim is to achieve development while preserving the greenery of Bangalore, besides this, Bengaluru East is witnessing the fastest growth in recent years, so it is our hope to ensure that the people there have a natural and good environment and addition to this, this park should become a world-class destination.
Recently Trending News
Share this news with your friends and family, and don't forget to follow us on
Twitter
& Instagram
Bangalore Today
Thank you