Bangalore, June 07: Namma Metro in Bengaluru is providing world-class metro service, and four more metro lines will be coming to Bengaluru by November, Deputy Chief Minister DK Shivakumar said after the first meeting with metro officials.
Speaking after holding a long meeting with metro officials at the BMRCL office on Tuesday, Deputy Chief Minister & also the Bangalore Development Minister DK Shivakumar said that while talking about Bengaluru Metro, our metro is the second largest metro in the country and Delhi Metro is at the top.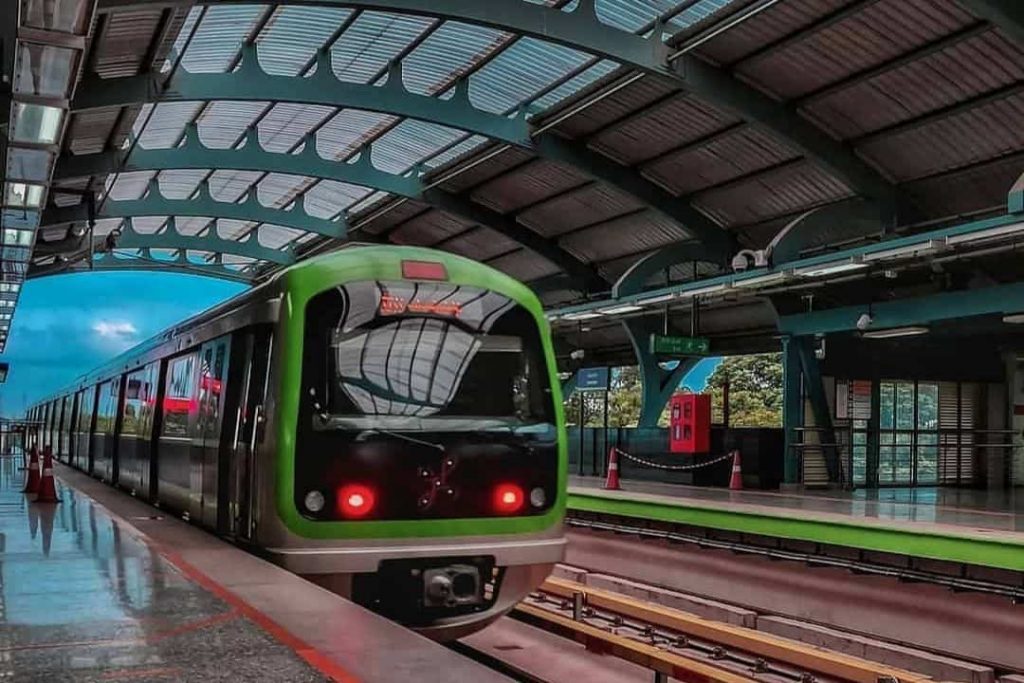 He said that our metro which is providing good quality metro service is not only national but also world-class service, so to increase the efficiency of its performance, increase the width of metro lines and provide better metro service to the people of the city, various projects were discussed.
also read, How to Apply for Gruha Jyothi Scheme in Karnataka
Also consulted with officials on how to speed up metro works & increase non-fee revenue and open new routes.
Talking about metro lines already under construction, he said, the 2.1 km Baiyappanahalli-KR Pura line on the purple line from Challaghat to Whitefield is under construction & will open in July.
The 1.9 km Kengeri-Chellaghatta line will be ready in August or September. The 3 km Nagasandra-Madavara stretch under construction since 2017 will be made available to the public in September or October.

Kempegowda Airport to Metro Station route and Silk Board to KR Puram route will be completed by 2026, he said.
He said that he has suggested conducting a survey on where this metro line should be extended, so for the second and third phases of the projects, the permission of the central government is required,
The necessary documents have already been submitted to the center, so he will meet the concerned minister and discuss it.
The officials told them about their problems, "The work was going on at night, but it is not possible to deliver the cement material in the morning", to which DK Shivakumar replied, "We should have a meeting with the police. I will do that. The police and the public should cooperate in this matter."
Share this news with your friends and family, and don't forget to follow us on Instagram 
Bangalore Today
Thank you