Bangalore cake show 2022: Today I am going to give a brief about the famous annual cake show of Bangalore city "Bangalore Cake Show 2022", give you complete details about how this show started and how it is working now, also its entry time, and fees and from which date this show starts. You can know.
Bangalore cake show 2022:
An annual cake show in Bangalore, about 48 years ago Mr. An annual event that started with a single Structural Audible cake model made by C Ramachandra,
The annual cake show has gained tremendous popularity, as has the creative content showcased at the show. In addition to Bakers Smart's Endeavor, IBCA offers a team platform for all creatives as trainers, students, and sugar artisans.
The ideas for this event were conceived six months in advance as we tried to understand the nature of the 3D sugar cake creations and try to recreate them in a very lifelike manner using various edible materials.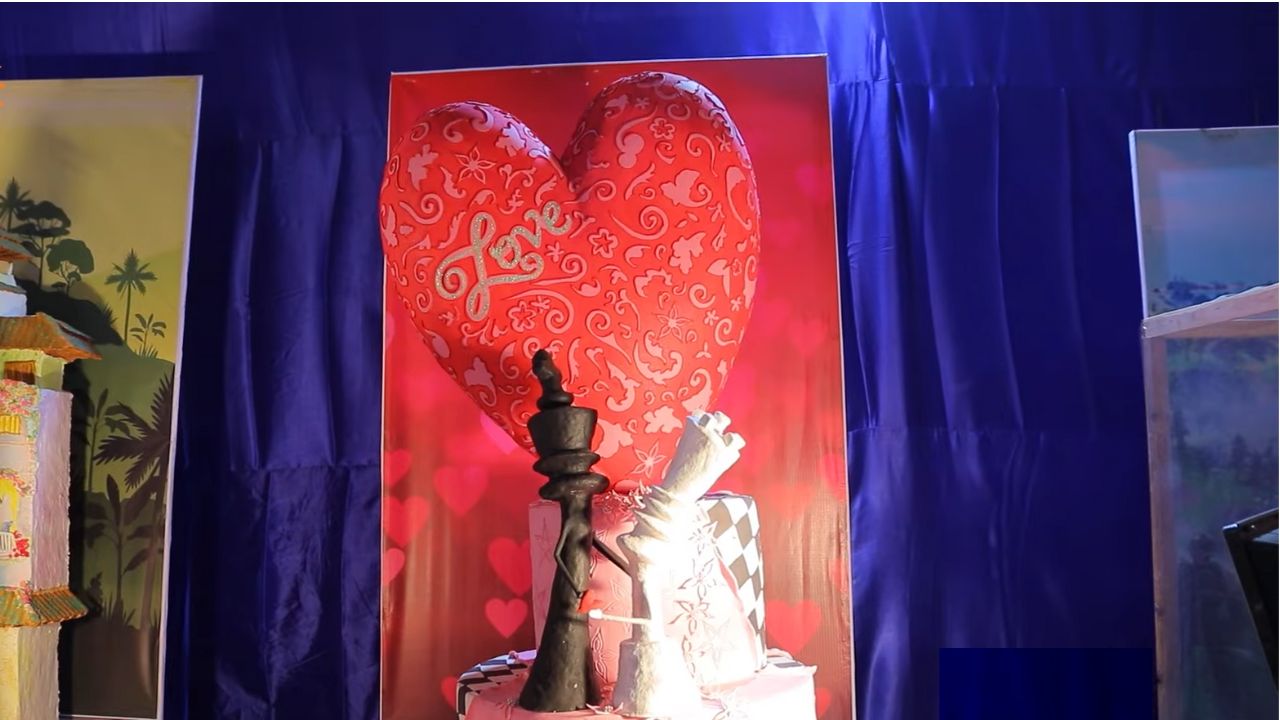 Theme: "This year's theme for 2022 is designed for good over evil and harmony in history and memory"
And the Organizer of this Show Mr. C Ramachandra said, "The challenge this year was the sheer scale and intricacy of the creativity in the cake show and every year the characters are always a challenge, but this year we made a history of good nature and harmony and we thought we'd remember it. It is the value we give back to our customers".
In this annual cake show, the organizers prepared 28 different cakes and among them, the Catholic cake is the biggest weighing 4000 kg, and is the main attraction of the event.
The boat cake also attracts visitors and is made by designer Shantanu, in which fishes and nets are also beautifully designed.
This year already around 40000 people have visited this event and more visitors are coming every year, and Enjoying the event.
Suggested to reading,
Know about Snow City Bangalore
The ticket price is Rs 100 per person
Bangalore cake show 2022 Location:
The 48th edition of the annual Cake Show in Bangalore is taking place at St. Joseph's School Grounds, Bangalore.
What is the timing of the Bangalore Cake show 2022?
It Starts from 11 am to 9 pm on all days till January 2, its 48th edition will run from December 16 to January 2.
Final Words: I hope you might like this review regarding the Bangalore Cake show 2022, Then show your support by sharing this article with your friends and family…
And don't forget to follow us on Instagram Bangalore Today
Thank you