Bangalore Bandh on July 27: Due to the free bus system i.e. Shakti Yojana implemented by the Karnataka state government, private bus owners and auto and taxi drivers are facing financial difficulties, therefore, on Thursday, July 27, auto-taxi or private buses, and more than 20 other organizations have called for Bengaluru bandh demanding the fulfillment of many demands.
On June 11, the Karnataka state government launched Shakti Yojana, which has started a free bus facility for women, as a result of which the lives of auto-taxi and private bus drivers have come under financial hardship.
Therefore, the Karnataka State Private Transport Unions held a meeting on this issue and finally said that they will hold a protest on July 27 demanding the fulfillment of many demands through the Bengaluru bandh.
Also read, How to apply for Shakti Smart Card 
S Nataraja, a member of the unions, responded to this, "Each union has its own demands after the state government announced free travel for women under Shakti Yojana, private buses are in a lot of trouble,
So the current government's Shakti Yojana should be extended to private buses as well." But fed up with the government's non-responsiveness to their pleas, private vehicle drivers & owners, and unions have given a call for a bandh in Bengaluru.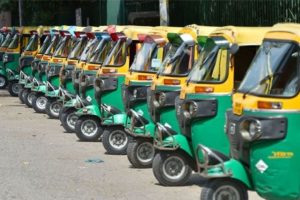 Image Credits:kannada.oneindia.com
Auto and taxi drivers have demanded that due to Shakti Yojana, the daily life of auto taxi drivers has been affected, and children's education is being affected, so the government should take appropriate action and help financially, and ban bike taxis in Bangalore.
On July 27th, a procession was organized from the railway station to Freedom Park
On Thursday, July 27, private transport unions have planned to march from Kranti Veera Sangolli Rayanna Railway Station to Freedom Park in the city.
The Siddaramaiah-led Karnataka government launched on June 11 the Shakti Yojana as part of the women's empowerment scheme,
Which has provided free bus service to women across the state women are already reaping the benefits, but the bandh has been called for by private vehicle owners, auto drivers, and taxi drivers to meet several demands on the government due to low passenger numbers in private vehicles.
Also, read  About Wonderla Bangalore amusement park 
Share this news with your friends and family, and don't forget to follow us on 
Twitter
 & Instagram 
Bangalore Today
Thank you