Bengaluru, July 27: Prices of daily vegetables and food grains, milk, and other essential items are increasing, so, due to this, Bangalore Hotel Owners and Restaurant Owners Association have decided to increase the price of food items by 10 percent.
It has been decided by the Hotel Owners Association to increase the price of food items by ten percent from next August 1. Most of the restaurants have also agreed to this decision and the prices of most of the snacks have already increased by 5 to 10 percent.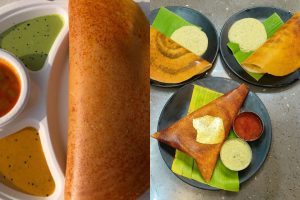 Usually in the month of April every year we see hotels and restaurants increasing the prices of their food items, but this time due to the increasing day-by-day prices of essential food items it was decided to increase the price of food items out of necessity, the Hotel Owners Association stated.
Also, read, Namma Metro starts trial runs on the Byappanahalli-KR Puram section
As reported by The Hindu newspaper. "We were waiting because of the election and other developments. But now that the price of all ingredients has gone up, we have formally decided to increase the rates.
Hotels and restaurants, which have already increased their prices, will not increase the prices again. The hotels that have not increased the rates this year will be given a 10% increase," said BBHA President PC Rao.
Also, suggest reading, Gold Rate Today in Bangalore on the 27th of July
He said that the increase in the price of vegetables across the country and the increase in the price of essential pulses are all major reasons for the increase in the price of food items.
The hotelier has taken this decision after learning that the price of Nandini milk is likely to increase by Rs 3 last week.
All these phenomena are sure to make the common man suffer, so the only way out is to reduce the prices of essential items.
Thank you.