Karnataka Board of secondary school examination result will be announced on the date of 30 April 2019.  karresults.nic.in.
---
---
Karnataka Secondary School of Education will their result of SSLC 2019 and list of toppers more than three girls will be scored 625 out of 625 it is an amazing record of this year also 1.5% of result increase in the board This year.
The word of KSEEB announced their result at 1 PM.

Totally 2847 examination centers is to be there, and more than 8.4 Lakhs student attended in the examination of this year 2019.
State 1st and 2nd scorer's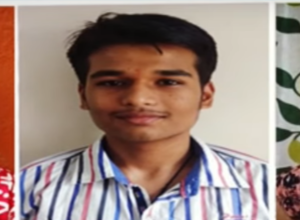 Yashas -Mysore, Sudarshan -Holly child high school Bangalore, 

chinamyee, Kamath, Aditi A Rao, Pranshula.
This Examination will be started on 22nd Marcha up to April 4, this result will be announced by Uma Shankar who is KSEEB Prime Secretary.
Total result percentage of Karnataka board 73.70%,
---
Numbers of students were scored 100 out of 100:
Kannada 100/100 total of 8760 students

English  100/100 total of 3404 students

Hindi  100/100 total of 8138 students

Mathematics 100/100  total 1626

students

Science 100/100  total of 276 students

Social Science 100/100  total of 3141 students
---
Top Scorer
Two girls were score 625/625

11 students were scored 624/625

19 students were scored 623/625

39 students were scored 622/625
---